FAQs
What Is Financial Planning?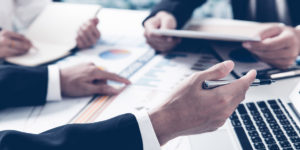 Financial Planning is all about developing strategies to help you manage your financial affairs and meet your life goals.
Is Financial Planning For Me?
Financial Planning is for everyone, whether you have just started out in your career, own your own business, nearing retirement or already retired. Without a structured and accurate plan in place, your monies may never reach their full potential.
When Should I See I Financial Adviser
Usually people seek advice from a Financial Planner when there is a specific need like buying a first home or planning to retire. Seeking a Financial Planner is valuable at any time in your life. We can help you set and achieve your financial goals no matter what your life circumstances are.
A Financial Planner will help you reach your goals even if retirement may seem a lifetime away, the sooner you start planning the more likely you'll be able to achieve "Financial Independence" and peace of mind.
I Have An Accountant Isn't That Enough?
Accountants mostly deal with tax related issues, and there are Accountants who specialise in niche areas. Financial Planners provide advice across a broad range of financial matters that includes superannuation, investment, estate planning, insurance, business advice etc. Our experience shows that clients are more successful when they have a combination of a suitable and reliable Accountant and Financial Planner.
Is It Expensive To See A Financial Planner?
It depends on where you go to seek advice and what your needs are. At Financial Momentum we clearly define the cost to clients as outlined in our Financial Services Guide (FSG) and SoA (Statement Of Advice).
The FSG is an important document that contains information regarding Financial Momentum's Financial Services. The guide contains information on the services we provide as Advisers, and fees applying to our services. Your adviser will provide this document to you upon your initial contact with them. Read our FSG.
Isn't Financial Planning Only For Those With Lots Of Money
It is a common misconception that Financial Planning is only worthwhile if you have significant wealth. Financial Momentum can help a diverse set of clients from all sorts of backgrounds and financial needs. You don't need to be well-off to start a financial plan; the plan is there to create and protect your wealth for you.
Do Financial Planners Deal In Matters Other Than Insurance?
Yes, we handle various financial matters. It depends entirely on your particular circumstances and needs. We can also help in other areas regarding your finances. Please see the 'when can we help' section of the website for a full list of our products and services.
Some Questions TO Consider Before Seeing A Financial Planner
Some questions you may wish to consider include:
When should I start contributing to my Superannuation?
Should I Salary Sacrifice?
Are there benefits if I contribute for my Spouse?
Are there benefits in consolidating my Superannuation funds?
How can I check whether I have any lost Superannuation?
When should I think about topping up my Superannuation?
How can I take advantage of the Government's Co-Contributions?
What Does A Financial Planner Do?
In simple terms a Financial Planner is like a personal coach who helps you keep focussed and disciplined with your goals, bringing the right knowledge, experience and guidance to identify and help you achieve your specific lifestyle goals. A Financial Planner helps you to define and understand your goals. A Financial Planner will assist in developing a path to follow whether your goals are short or long term. Life isn't always straightforward so having a plan that is flexible and can be adjusted according to your changing circumstances will ensure you still reach your goals.
At Financial Momentum we aim to educate our clients enabling them to make informed decisions on how to best deal with their specific situation.
For more information on how a Financial Planner can help you click here.