About Us
"At Financial Momentum; we work with our clients to ensure they can live comfortably today, with the confidence they are prepared for tomorrow"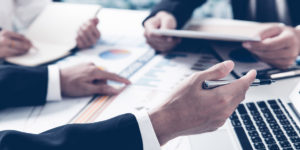 Our Promise
At Financial Momentum we are committed to developing and offering high quality and innovative Financial Planning products and services with particular knowledge of Super, Risk Insurance, Investment and Allocated Pension products suitable for Pensioners and Retirees. Our experienced advisers also provide a unique service for clients needing assistance with their Centrelink entitlements and calculations, and can assist clients approaching retirement in creating a strategy for their transition.
Our Staff
The Financial Momentum supportive, helpful, welcoming and happy staff are always available to offer personal service to each and every client.
Our Aim
At Financial Momentum "our aim is to make your financial planning as simple and convenient as possible, whilst maximising the efficiency of your personal or business financial situation. We strive to always provide clients with professional services and advice, acting in our clients' best interests, whilst complying ethically with industry standards".